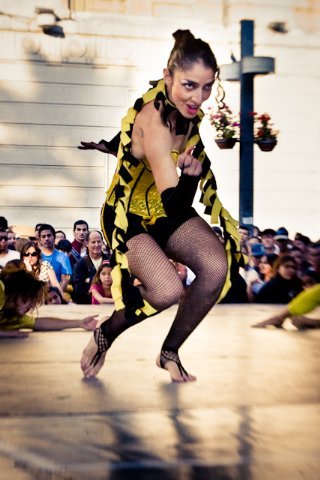 You didn't come to South America to sit at an Internet cafe all day, did you? Come join Revolver and experience real Chilean culture! We're on the scene, meeting people, going to shows, exploring the parts of the city that aren't in your local tour book, and taking full advantage of the fact that life has somehow brought us here to Chile.
Writers, event planners, radio personalities, photographers, graphic designers, programmers and translators are all invited to join our talented, hard-working and fun-loving team. As a digital medium, Revolver operates almost entirely online, with staff meetings held in downtown Santiago.
If you're not afraid of the language and if you're up for doing a bit more than living inside the typical Gringo bubble, Revolver's the place for you.
Note: Revolver is currently relying on unpaid positions to fulfill its operating needs. Although there is no monetary compensation involved, paid opportunities may arise from your work with Revolver. We are currently also offering credit and non-credit internships.
If you'd like to join us, please download the following application and email it to us at: join@revolverchile.com.
click here to download the Revolver Chile application.